The School for Designing a Society &
Urbana-Champaign Independent Media Center Present:

The First Annual Interdependent Film Festival: Women Make Movies presents experimental and documentary films by women filmmakers from Champaign-Urbana that explore the interconnections of art & immigration, language & health care, and ecofeminism & solidarity between people around the world. Plus gala opening and closing ceremonies and food donated by local groups making a global difference in the south Central Illinois region.
You can purchase advance tickets or festival passes here, or donate to sponsor here.
Co-Sponsored by the UIUC Women's Resources Center, the Department of Gender & Women's Studies at UIUC, and the UIUC Center for South Asian and Middle Eastern Studies.
Thursday, 31 July 2014  – 6:00-9:30pm
Gala Red Carpet Opening
Roberta Bennett – No Place To Put It. This haunting and austere film documents the neglect and impact of an abandoned toxic waste site in Central Illinois.
Sarah Kanouse & Sarah Lewison – The Monsanto Hearings. This film depicts citizen engagements with the GMO giant Monsanto.
Q & A with the community and interdependent panelists to follow afterward.
Friday, 1 August 2014 – 7:00-9:30pm
Catherine Murphy – Maestra. "Maestra pays tribute to the thousands of young, teenage girls in Cuba in the 1960s who volunteered to combat illiteracy across their country, with astonishing results."
Susan Parenti – Health Care In All The Wrong Places. This experimental narrative film explores what happens when different social discourses encounter the discourse of health care. FEATURING a cameo appearance by the real Dr. Patch Adams.
Q & A with the community and interdependent panelists to follow afterward.
Saturday, 2 August 2014 – 12:00-2:30pm (matinee)

Meadow Jones – Emergence. A lyrical film about construction of memory, troubled identity, gender, growing up, isolation, comfort
Nina Paley – Sita Sings The Blues. A multiple award-winning animated feature described by Roger Ebert as a "greater miracle," the filmmaker also insists, "You don't need my permission to copy, share, publish, archive, show, sell, broadcast, or remix Sita Sings the Blues. Conventional wisdom urges me to demand payment for every use of the film, but then how would people without money get to see it? How widely would the film be disseminated if it were limited by permission and fees? Control offers a false sense of security. The only real security I have is trusting you, trusting culture, and trusting freedom."
A Q & A with festival filmmakers will follow.
Saturday, 2 August 2014 – 3:00pm – 5:00pm
Citizen Film-Making: A Do-It-Yourself Empowerment Workshop. We all see things in the world that need documenting so they can be changed. And in these days of phone cameras and desktop software, we all can be citizen filmmakers, by creating stand-alone news reports, video-bogs, YouTube files, or even full-blown newscasts. Learn how to change (y)our world visually. Kid-friendly.
NOTE: Festival passes and tickets to any showing (including advance tickets to Saturday evening film) are your ticket to the event (first-come, first-served availability). Otherwise admission may be purchased separately online or at the box-office.
Saturday, 2 August 2014 – 7:00-9:30pm
 Kate DeCiccio – A short film documenting celebrated street artist Kate DeCiccio's work that offers expressions of freedom in difficult and urban conditions.
Carol Huang – Free Trade Refugees: From Chiapas to the Prairie. This film intimately follows the lives of people who come to the United States hoping to make a better life for themselves, their children, and their families.
Q & A with the community and interdependent panelists to follow afterward.
Closing Ceremonies
 For Advance Tickets & Festival Passes: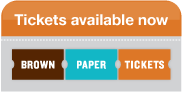 Or to sponsor by a donation: